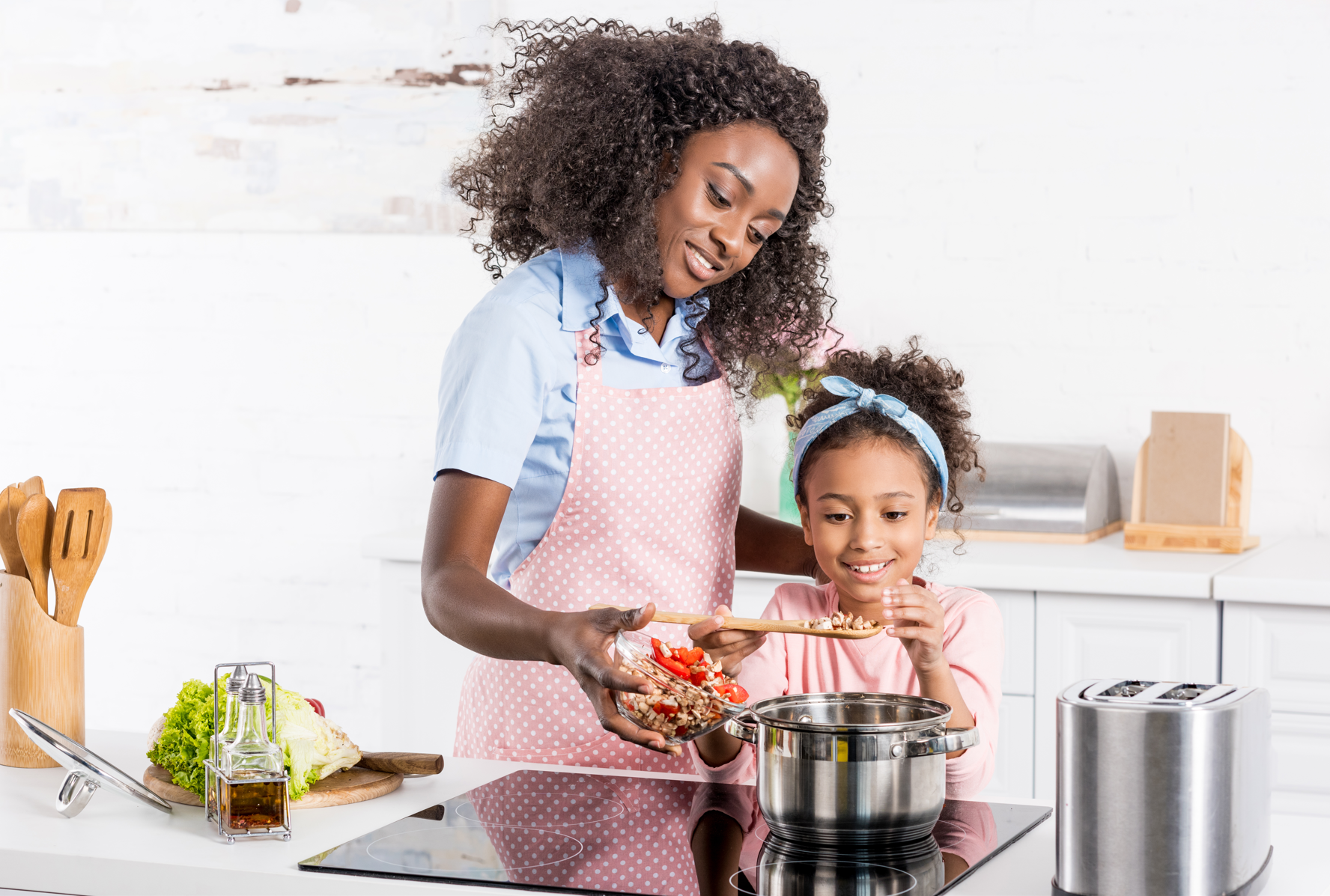 Last Tuesday, Atlas hosted Department of Energy (DOE) Program Manger Karen Zelmar on Buildings Hub Live for a deep dive conversation on all the ins and outs of the federal Home Energy Rebate programs. Collectively known as the Home Energy Rebate Programs, the Home Energy Performance-Based, Whole-House Rebates (HOMES) and the High Efficiency, Electric Home Rebate Program (HEEHRA) were established under the Inflation Reduction Act (IRA) with a combined budget of nearly $9 billion.
We sat down with Zelmar for a one-on-one interview to learn what everyday households can expect from these programs, what's required of states, how incentives can be stacked, and the timelines ahead. For more information, check out the Department's FAQs page and the official DOE guidance released this July.
What are the Home Energy Rebate Programs and how do they work? How do they differ from one another?
The Home Energy Rebate programs are nationwide formula funding opportunities available to every state in the country, the District of Columbia, US territories, and federally recognized Tribes (for HEEHRA). Upon receiving federal dollars, state agencies will administer rebate programs to help everyday households offset the costs of residential efficiency upgrades and electrification measures. Zelmar anticipates that most if not all states will participate in the program.
Both programs have the same objective, but they differ in a few significant ways. HOMES is a whole-home efficiency rebate program where incentives are doled out based on either measured or modeled energy savings generated from household upgrades, while HEEHRA provides direct point-of-sale rebates for the purchase and installation of itemized appliances and associated infrastructure. HOMES does not itemize the exact appliances or upgrades eligible for rebates (beyond certain basic criteria like ENERGYSTAR certification), whereas HEEHRA funding is available only for certain electric appliances or efficiency upgrades explicitly mentioned in the law.
Rebate-eligible HEEHRA appliances and upgrades include: heat pumps, heat pump water heaters, heat pump clothes dryers, electric stoves, electrical panel upgrades, weatherization, and wiring. In addition, HEEHRA rebates are designed specifically for low- and middle-income households, while HOMES is open to those from any income bracket (though low-income households are provided enhanced incentives).
One notable HEERHA program design element is that states can pick and choose which electrification measures they want to support with rebates. According to Zelmar, states can offer funding for just one eligible upgrade option, like heat pumps, should they choose to do so. In addition, states can choose to make rebates solely available to low-income households or just for the multifamily segment. The guidance and statutory language serve as the floor; states are provided significant leeway to "choose their own adventure" tailored to their priorities and interests.
While the rebates are very generous, the DOE understands that they likely will not fully offset the costs of the upgrades they support. No single project can benefit from both HEEHRA and HOMES funding, but an eligible household could apply rebates from both programs to support multiple separate projects within the same home. For instance, a household could utilize HOMES rebates for building envelope improvements, then apply HEEHRA funds to upgrade electrical infrastructure and purchase new electric appliances. With regards to incentive stacking, Zelmar recommends that funding agencies consider aligning their Home Energy Rebate programs with supplementary state, local, and utility incentives to further pare down costs, maximize outcomes, and reduce administrative burden for applicants.
What makes these programs such gamechangers, especially from an equity perspective?
Intentionally setting aside money to bolster positive equity outcomes is always a game changer, Zelmar notes. As part of the HEEHRA program, a sum of $225 million has been carved out to specifically support Tribal nations, which should offer a significant boost to energy efficiency and tribal electrification efforts across the country (such as the Tribal Electrification Program).
Additionally, DOE guidance requires that states allocate a minimum percentage of their rebate funding across both programs to low-income households, a sum proportional to the share of low-income households in the state. Another 10 percent must be set aside specifically for low-income households in multifamily buildings. Low- and moderate-income households will also likely benefit the most from these energy efficiency improvements and electrification measures, as they typically bear a heavier energy burden. Meanwhile, states are given the prerogative to allocate 100 percent of their rebate dollars to low-income households under HEEHRA, should they so choose.
The programs also feature specific guidelines for renters, in terms of rules of engagement, approval processes, and legal protections. Once upgrades are made to the home, landlords are prohibited from levying rent increases tied to the upgrades or resulting savings. These rules ensure clear guidance and protections for all parties involved, while supporting greater program uptake in multifamily buildings.
While the combined budget across both programs nears $9 billion, Zelmar expects these initiatives to reach just one percent of US households. And while that might not seem like a significant segment of the housing stock, successful execution will generate strong demand for household decarbonization materials and labor, build public awareness around electrification, and likely result in an indelible transformation of the energy efficiency market across the country. When public dollars mitigate cost and risk, the market is poised to respond. Zelmar added, "Once everybody understands the benefits and the savings and once the labor pool exists, these efficiency measures become the new normal."
 What is the timeline for rollout of the federal home energy rebates?
Federal guidance for the Home Energy Rebates was released in late July and states are currently in the planning process and preparing their applications for submission to DOE. To smooth that process, all states that requested early administrative funding received additional dollars. Once the applications are submitted, DOE will approve them on a rolling basis or request modification. "These programs are extremely complicated and lengthy, "Zelmar added, so after an administrative delay, programs will hopefully begin to hit states by the second quarter of 2024. States must submit their plans by January 31, 2025, or official reject funding by August 2024; funding will be reallocated to other states if any money is rejected.
Zelmar explained that DOE and states are currently building out their capacity to handle the flow of applications, while ensuring that they are protecting consumers in the process. Creating a strong, efficient, equitable program takes time. DOE expects that all states will have set up their programs sometime in 2024.
How will end consumers interact with these programs?
Upon standing up their programs, states are expected to establish and host their own rebate websites where eligible households can find information and directly apply. On the electrification side, Zelmar expects that consumers will be able to walk into their local Lowe's or Home Depot with their HEEHRA appliance coupon and immediately receive the rebate at the point of sale. In addition to online applications, states could also roll out mobile apps, paper applications, or other multimodal approaches to maximize program access for everyday consumers. Host Zack Strauss noted the necessity of multilingual resources to ensure the equitable dissemination of information.
But states and advocates must be wary about how these programs are communicated to the public due to income qualifications and other eligibility requirements. A mass marketing scheme may be misleading to the average consumer, Zelmar said.
Again, while $9 billion in funding sounds substantial, DOE estimates that these programs will end up touching just one percent of households, or about 1.3 million households and 3.3 million individuals. As a consequence, this money will have a limited reach and targeted campaigns will be essential. While broad messaging will be disseminated at the federal level, Zelmar is optimistic that more refined communications campaigns will be developed at the state and local levels based on the program parameters in each jursidiction.
What legacy will these programs leave?
The DOE hopes that the home energy rebates will develop foundational public awareness around energy efficiency and household electrification, while laying the groundwork for a larger market transformation. In addition, these programs are expected to generate demand for labor that will build the workforce and necessary to scale the industry across the country.
These consumer-facing market incentives will facilitate an equitable household decarbonization opportunities for low-income people while cultivating a nationwide building electrification ecosystem. "The program will leave that impact because it's well-designed and real, and people will feel that impact," Zelmar said in conclusion.
Watch the full episode of Buildings Hub Live here.
About the author: Katherine Shok