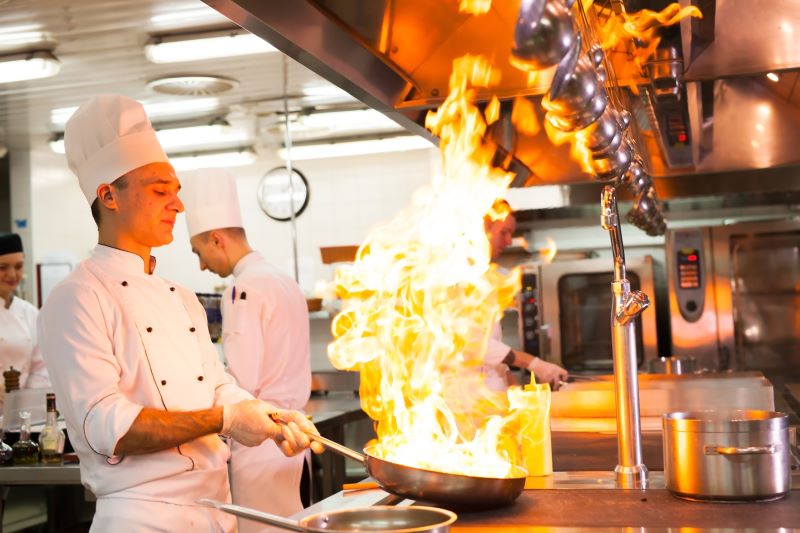 Below is a recap of the big building wins (and losses) across key states during this legislative session.
California
California made headlines in April 2023 when the Ninth Circuit Court of Appeals overturned Berkeley's ordinance prohibiting natural gas hookups in new buildings. The federal appeals court ruled that the Federal Energy Policy and Conservation Act of 1975 preempts the city's gas prohibition, thus nullifying it. Following this potentially precedent-setting ruling, states and cities with their own ambitious electrification ordinances have paused them, such as Washington State.
Colorado
As a bright spot in the session, Colorado enacted a number of building electrification bills this legislative cycle. Enacted in May 2023, HB23-1272: Tax Policy that Advances Decarbonization raises and extends state tax credits for installing climate-friendly home heating, cooling, and hot water systems. Starting in 2024, state tax credits will be available for air source heat pumps ($1,500), ground source heat pumps ($3,000), and heat pump water heaters ($500), all of which will phase down over 10 years through 2033. These incentives will stack with federal and utility incentives, lowering the cost burden further for interested residents and businesses. The credits will apply to single family, multifamily, and commercial buildings, as well as for both new construction and retrofit projects.
Also enacted in May 2023, SB23-291 will end the practice of having ratepayers subsidize the cost of extending gas service to new construction. In addition, the law "requires the Colorado Public Utilities Commission to identify and remove barriers to building electrification in electric rates and remove charges for customers who choose to exit the natural gas system," per Southwest Energy Efficiency Project. Lastly, in March 2023, the state passed HB23-1134, which will "require a home warranty service contract to allow a homeowner to replace furnaces with electric alternatives such as heat pumps." Colorado is one of several states leading the way to support building electrification, with additional public grant programs expected to drop this year.
New York
In May 2023, New York passed Senate Bill S4006C, making it the first state in the nation to prohibit fossil fuel space heating, water heating, and cooking in new construction. This policy will come into effect for buildings up to seven stories in 2026 and for larger buildings in 2029. However, there are notable exceptions such as "emergency power, manufactured homes, and certain commercial buildings" like restaurants. This policy marked a major turning point in building electrification across the United States, but it may face legal challenges in the wake of the Ninth Circuit's Berkeley ruling.
North Carolina
In May 2023, the North Carolina House passed HB 488, which would prohibit the state from adopting the most updated building code, allowing builders to adhere to 2009-era regulations until 2031. If passed by the Senate and signed by Governor Cooper (or his veto is overridden), this bill would "reorganize the state's Building Code Council and delay any moves to improve energy efficiency in new homes" according to an article from WUNC North Carolina Public Radio. If successful, the bill would block the adoption of updated standards for thicker insulation, more efficient lighting, among other energy-saving options in new homes.
Rhode Island
In March 2023, Rhode Island State Representative Jennifer Boylan introduced HB 5851: An Act Relating to Health and Safety – Solar Neighborhoods Act, which ultimately failed to pass. If it had been successful, the bill would have required solar panel installation on most new construction (including parking lots). To date, "California is the only state that has a solar mandate on new construction" according to Energy News Network.
Vermont
In May 2023, the Vermont State Legislature enacted Senate Bill 5 (S5) establishing one of the nation's first Clean Heat Standard, overriding Governor Scott's veto in doing so.  The intent of the Clean Heat Standard is to fund "clean heat measures," such as weatherization, cold-climate heat pumps, and efficient wood heating systems, though a performance standard. Individuals and companies who help install clean heat measures would earn credits, cutting costs and minimizing the barrier to entry for lower-emissions heat sources. Companies that import heating fuels into the state (delivered and regulated fuels) would be considered "obligated parties." These entities would need to acquire clean heat credits to offset the emissions they are responsible for bringing into the state during the prior year. An entity could accomplish this by deploying clean heat measures like cold climate heat pumps or by purchasing clean heat credits. Furthermore, the law requires "a substantial portion (32 percent) of clean heat credits retired every year by each obligated party [to] be sourced from clean heat measures delivered to low-income and moderate-income customers."
Check out the Buildings Hub Spotlight States to track enacted policies and proposed legislation in key states.
About the author: Jaclyn Lea