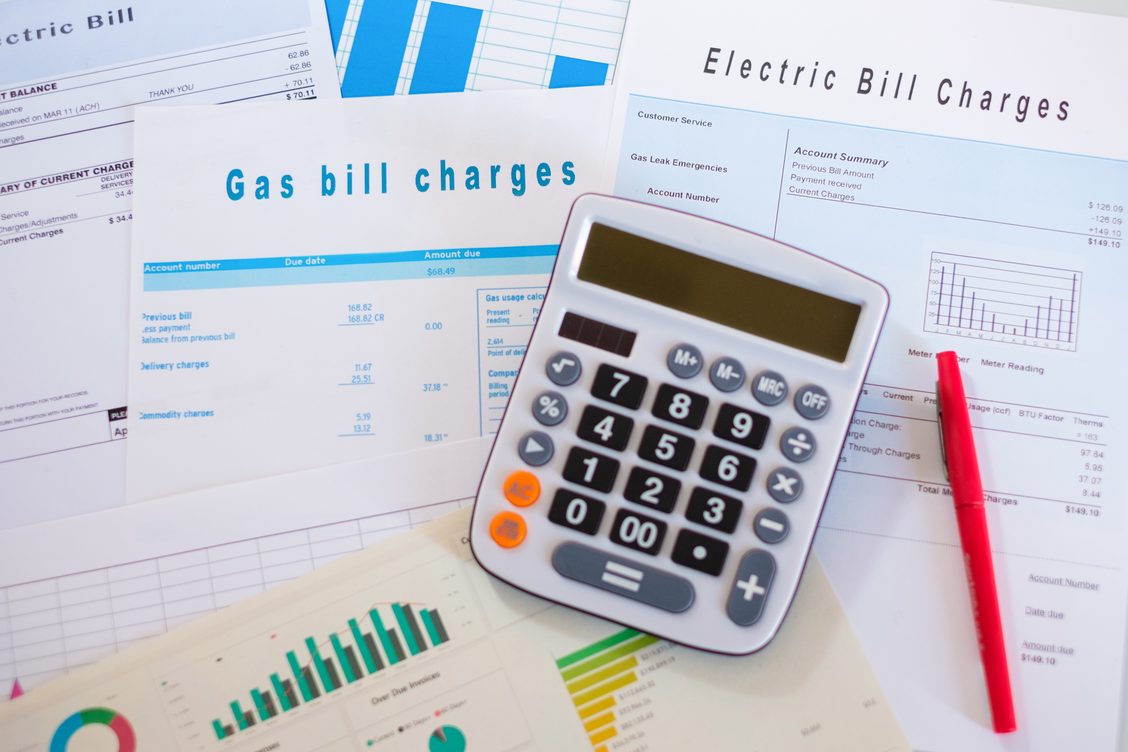 The cost of electricity has jumped nearly 18 percent in the past two years alone, according to data from Buildings Hub. Influenced by factors including
economy-wide inflation and Russia's invasion of Ukraine, the national average price of electricity reached an all-time high of $0.163 per kWh this past August, up from $0.138 in August 2020.
National Average Electricity Price ($/kWh) January 2020 – August 2022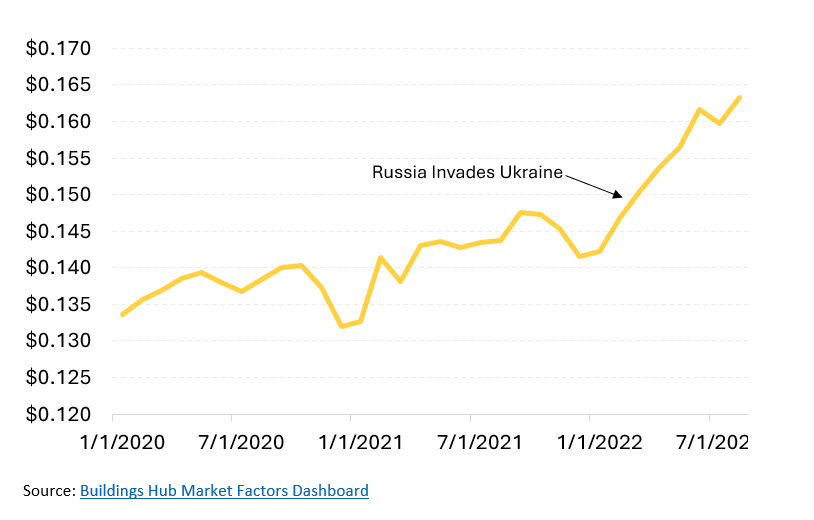 Let's put these numbers into perspective. The average American home uses 886 kWh of electricity each month. At this level of consumption, what would have been a $122 power bill is now $142. For states like Louisiana that average over 1,100 kWh due to high cooling loads, rising electricity prices make a more substantial impact.
Residential heating oil has experienced a far more dramatic price spike. In October 2020, a gallon of heating oil cost $2.06. Just two years later, the average national price for home heating fuel skyrocketed to $5.19, far outpacing inflation.
National Average Heating Oil Price ($/gallon) January 2015 – October 2022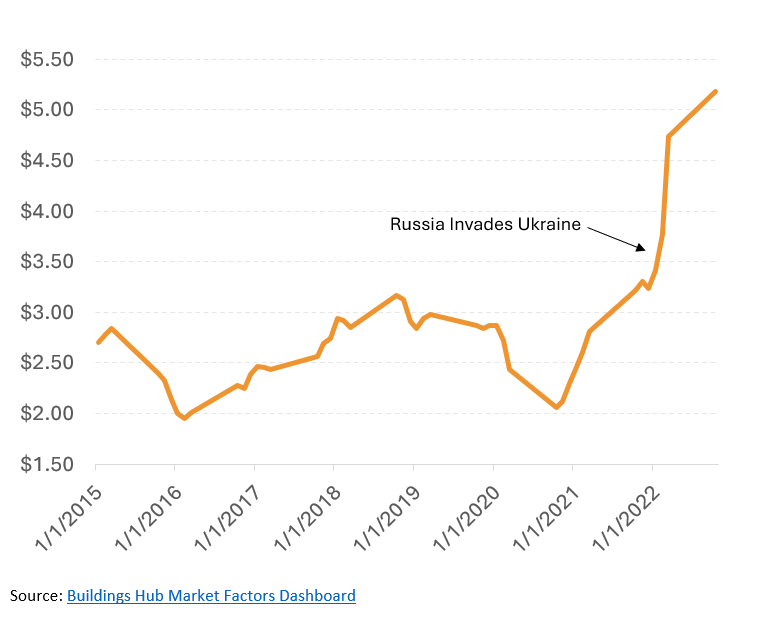 The Northeast – the U.S. region most dependent on heating oil – will be hit especially hard this winter. According to the U.S. Energy Information Administration's Winter Fuels Outlook, the average U.S. household using heating oil will pay $2,350 this winter for the delivered fuel.
What Do These Trends Mean for Low-Income (LI) Households?
Rising fuel prices affect everyone, but especially those at or below the national poverty level ($27,750 for a four-person family in 2022). These LI households already experience high energy burdens, meaning they spend a large proportion of their income on electricity and heating.
The average LI household in the United States has an energy burden of 14 percent, according to the U.S. Department of Energy. In contrast, non-LI households spend a mere 3 percent of their annual income on utility bills. Inflated energy prices will only widen this discrepancy and send many LI households further into utility debt.
The premise behind LIHEAP is eliminating the "heat or eat" conundrum, in which LI families must choose between vital heating/cooling needs and putting food on the table. The program specifically serves households earning a combined income that does not exceed 150 percent of the state poverty level or 60 percent of state median income. LIHEAP provides an average of $525 to each household it supports.
Whereas LIHEAP is reactive in helping people manage their utility bills, WAP takes a more proactive approach – weatherize now, pay less later. If approved for WAP, households typically receive around $4,700 worth of HVAC system upgrades or repairs, replacements for leaky windows and doors, and/or more efficient lighting and appliances. All measures under WAP are determined using a cost-benefit analysis to ensure maximum cost savings for the household, which usually exceed $370/year.
Underfunded, Underutilized
RMI provides an excellent breakdown of LIHEAP distribution by state. New York leads the way with 46 percent of its low-income population receiving LIHEAP funding. Unfortunately, the other two most populous states – California and Texas – serve a mere five percent of their eligible residents through this program.
WAP is in a similar position. In 2018, just 90,541 homes received weatherization upgrades – about 0.2 percent of eligible homes at the time. By the numbers, millions of Americans are going unserved by this program.
A Much-Needed Cash Injection
The Infrastructure Investment and Jobs Act (IIJA) and the Inflation Reduction Act (IRA) each provide billions of dollars to assist LI households with energy-related services.
IIJA allocates $3.5 billion for the WAP, enough to weatherize 700,000 additional homes. Additionally, it provides $500 million for LIHEAP, bringing the funding total to $8.3 billion for 2022 – the most in the program's four-decade history.
While the IRA doesn't directly inject new cash into WAP or LIHEAP, it makes billions available across numerous new rebate and grant programs that will help low- and middle-income households electrify their homes and improve energy efficiency.
Even with this new funding announced, it's vital to increase customer awareness and minimize administrative hurdles in the application process. Reducing the number of verification documents (WAP currently has four!), improving the user experience, and leveraging social media to boost household engagement will all be necessary to ensure federal dollars reach as many people as possible.
About the author: Noah Gabriel