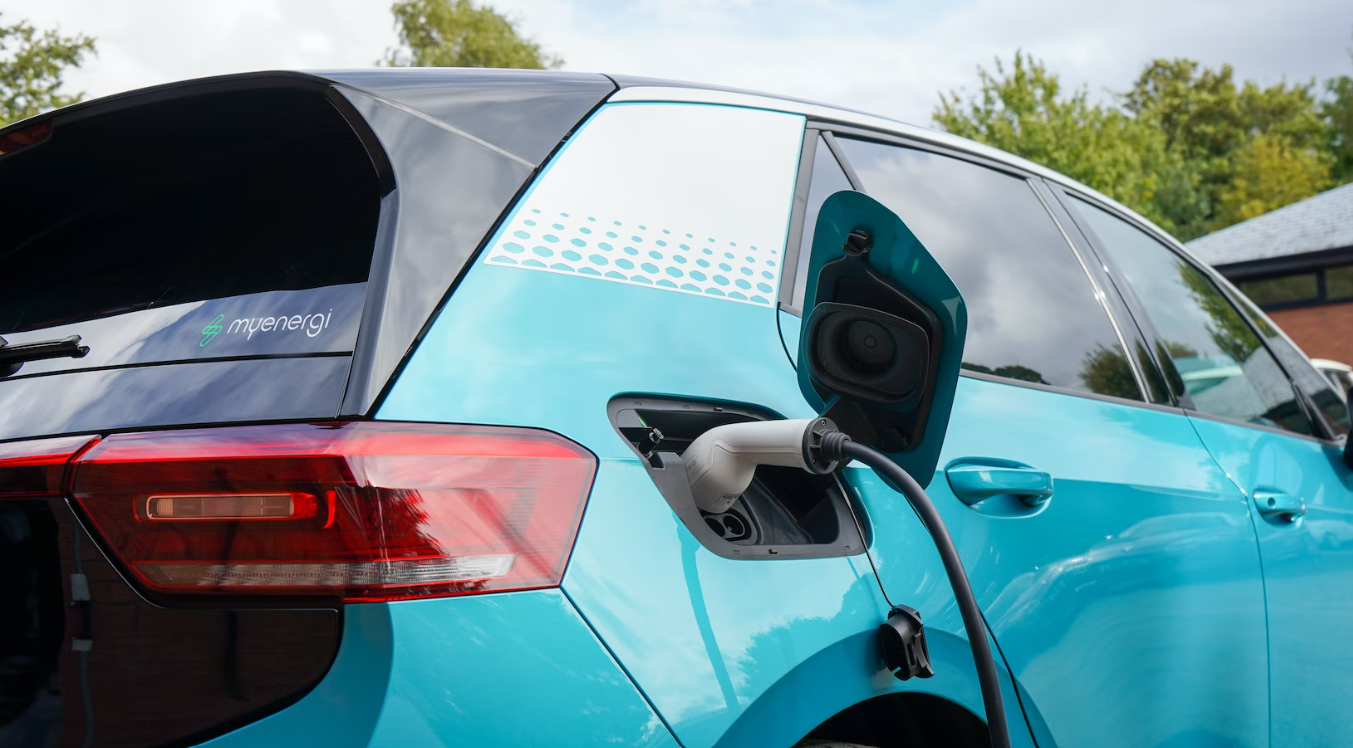 Vehicle and building electrification are often viewed as two distinct pieces of the decarbonization puzzle. However, they're more intertwined than you might think.
This past June, electric vehicles made up 8.4 percent of new light-duty vehicle sales – a more than 400 percent increase from just two years ago. All these new EVs are sending charger demand skyrocketing.
Rapidly deploying fast chargers is an essential part of the strategy to meet growing demand. But it's not all of it. Fast chargers are considerably more expensive to purchase and install than the slower Level 2s – over $100,000 more in many cases. Additionally, relying solely on fast chargers is a recipe for major equity concerns, as one can expect to pay at least double the retail electricity rate at a public DCFC port.
This conundrum is where buildings – and Level 2 chargers – come in. Having access to home charging is essential to unlocking the dual benefits of convenience (charging on-premises) and cost savings (access to retail electricity rates) that will enable further EV market penetration.
For single-family homeowners, it's easier to take advantage of these perks. But for the nearly 50 percent of Americans who lack access to an off-street parking space, convenient home charging can be hard to come by.
According to Buildings Hub, there are over 30 million apartment units in the United States, most of which are part of big multi-unit dwellings (MUDs) with five or more units. For many who live in these shared buildings, renters especially, gaining access to on-site charging is extremely difficult.
Lack of off-street parking, permits, and landlord approval are just the tip of the iceberg when it comes to getting Level 2 chargers installed at a MUD. Even if these barriers are overcome, the cost of installation – and who must cover it – is an even higher hurdle.
Despite these roadblocks, policy levers exist that can galvanize the adoption of shared Level 2 chargers. One useful option is the implementation of EV building codes. These laws require new buildings to come equipped with Level 2 chargers or have the necessary electrical infrastructure to make installation simple and cheap.
While EV-ready parking spaces require an upfront investment, they can save as much as $5,000 per charger in the long run. It's a win-win for developers and EV owners alike.
The Southwest Energy Efficiency Project (SWEEP) has collected a list of EV building codes adopted by municipalities across the country you can check out here. Note that these codes apply to new single-family homes and commercial buildings as well as MUDs.
But what about existing buildings?
EV building codes don't force older buildings to retrofit. But if Level 2 chargers become the norm in new construction, older buildings will feel pressure to install them to stay competitive in the rental market and to both retain existing tenants and attract new ones.
About the author: Noah Gabriel