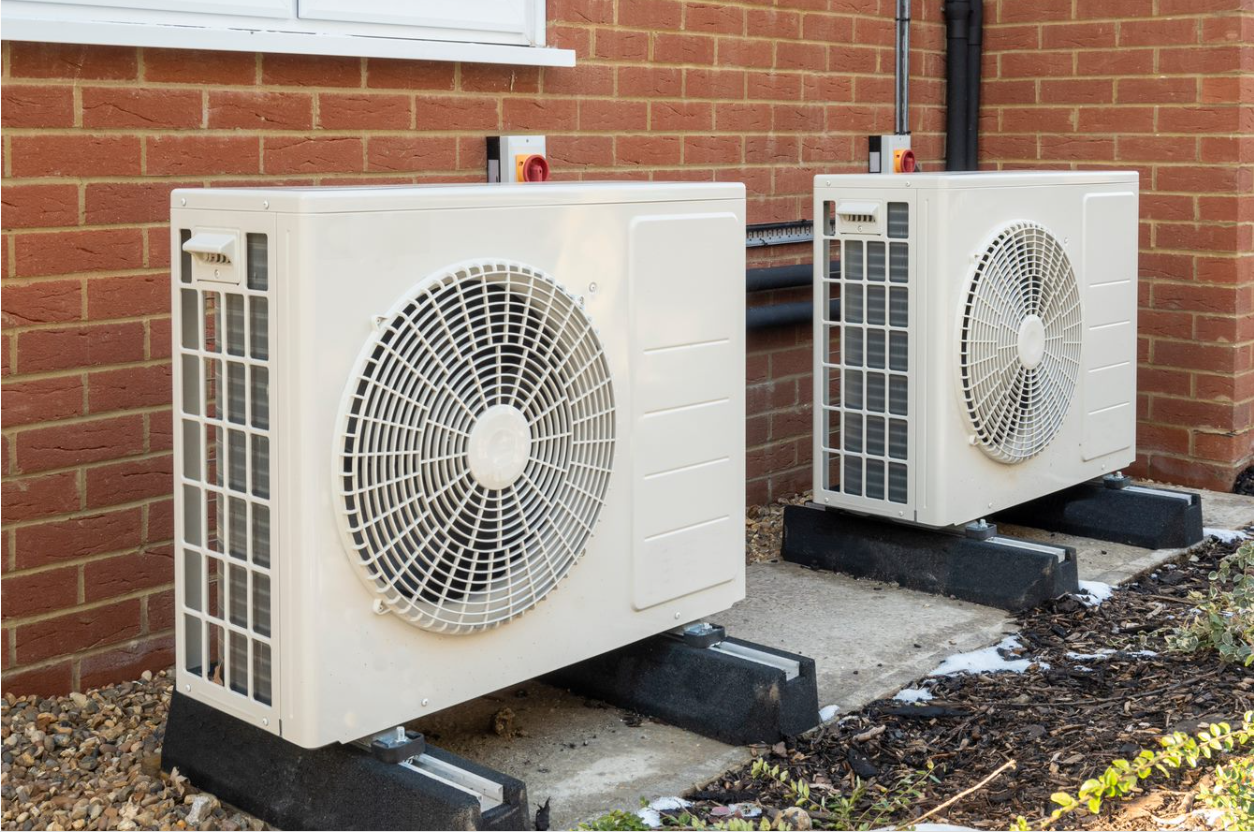 We're only part of the way through June and it's already a huge month for heat pumps. Maybe even the biggest yet.  
On June 6th, President Biden invoked the Defense Production Act (DPA) to rapidly accelerate production of five pivotal clean energy technologies, notably electric heat pumps and insulation material.  
The Act allows the president to "provide financial incentives and assistance (under DPA Title III) for U.S. industry to expand productive capacity and supply needed for national defense purposes." It was first passed in 1950 during the Korean War. Since then, the DPA has been utilized to address other critical shortages, such as for N95 masks and baby formula through guaranteed purchase agreements. And now, heat pumps and insulation are poised to receive similar federal support. 
The rationale behind this DPA invocation appears to be twofold. Firstly, it seems that the European Union's dependence on Russian natural gas has awakened the nation to the importance of building electrification for U.S. resilience and security. Deputy Secretary of Defense Dr. Kathleen Hicks stated that "reducing America's dependence on natural gas and oil is critical to U.S. national security… In conflict, fossil fuel supply lines are especially vulnerable." Pairing American-made solar with electrified, well-insulated homes helps to safeguard the United States from any future gas shortages or price spikes. 
Second, the government is acknowledging that the United States currently lacks the infrastructure to meet growing demand for electric heat pumps. As cities and states across the country propose gas bans and establish all-electric requirements, the need for more electric appliances and efficiency upgrades will only continue to mount. For instance, New York City has committed to net-zero greenhouse gas emissions by 2050, and Governor Hochul intends to achieve two million electric or electric-ready homes statewide by 2030. Yet the American Housing Survey demonstrates that electricity was the primary heating fuel in a mere 18 percent of NY homes in 2019, with only 58,500 housing units equipped with electric heat pumps. That's quite the gap to bridge in the next several decades.  
Because heat pumps still make up a relatively small share of the total U.S. HVAC market (14 percent of homes, according to the most recent EIA RECS survey), electric heat pumps have yet to benefit from economies of scale that would allow them to outprice their fossil-fueled counterparts. Federal support under the DPA could alter the existing economic equation. The purchasing power of the U.S. federal government must not be underestimated; it has the weight and capacity to help move and scale the electric heat pump market, and in the process, drive down consumer prices. The government alone is responsible for over 300,000 buildings, and the Administration has committed to achieving a net-zero buildings portfolio by 2045. This move is a win-win for the Biden-Harris agenda in that it supports U.S. climate goals while onshoring clean energy manufacturing and creating a pipeline of good-paying domestic jobs. 
While we have focused primarily on the application of the DPA to the heat pump industry, ramping up production of insulation and weatherizing materials is also key to reaching net zero by 2050. It's unclear what type of insulation this DPA invocation will support, as materials from fiberglass to rockwool to rigid foam boards can be used to limit heat flow. Nonetheless, a concerted effort to insulate the U.S. buildings stock would mitigate energy demand from the residential and commercial sectors, lower the overall U.S. emissions footprint, and create a robust ecosystem of domestic jobs.  
With this federal action, the Biden-Harris Administration has highlighted the importance of energy-efficient, electric buildings to our clean energy future. Now with the weight of the federal government behind it, the green HVAC industry may be on the precipice of unprecedented growth.  
Photo Credit: Two air source heat pumps installed on the exterior of a modern house by Nimur. Source: Shutterstock
About the author: Noah Gabriel