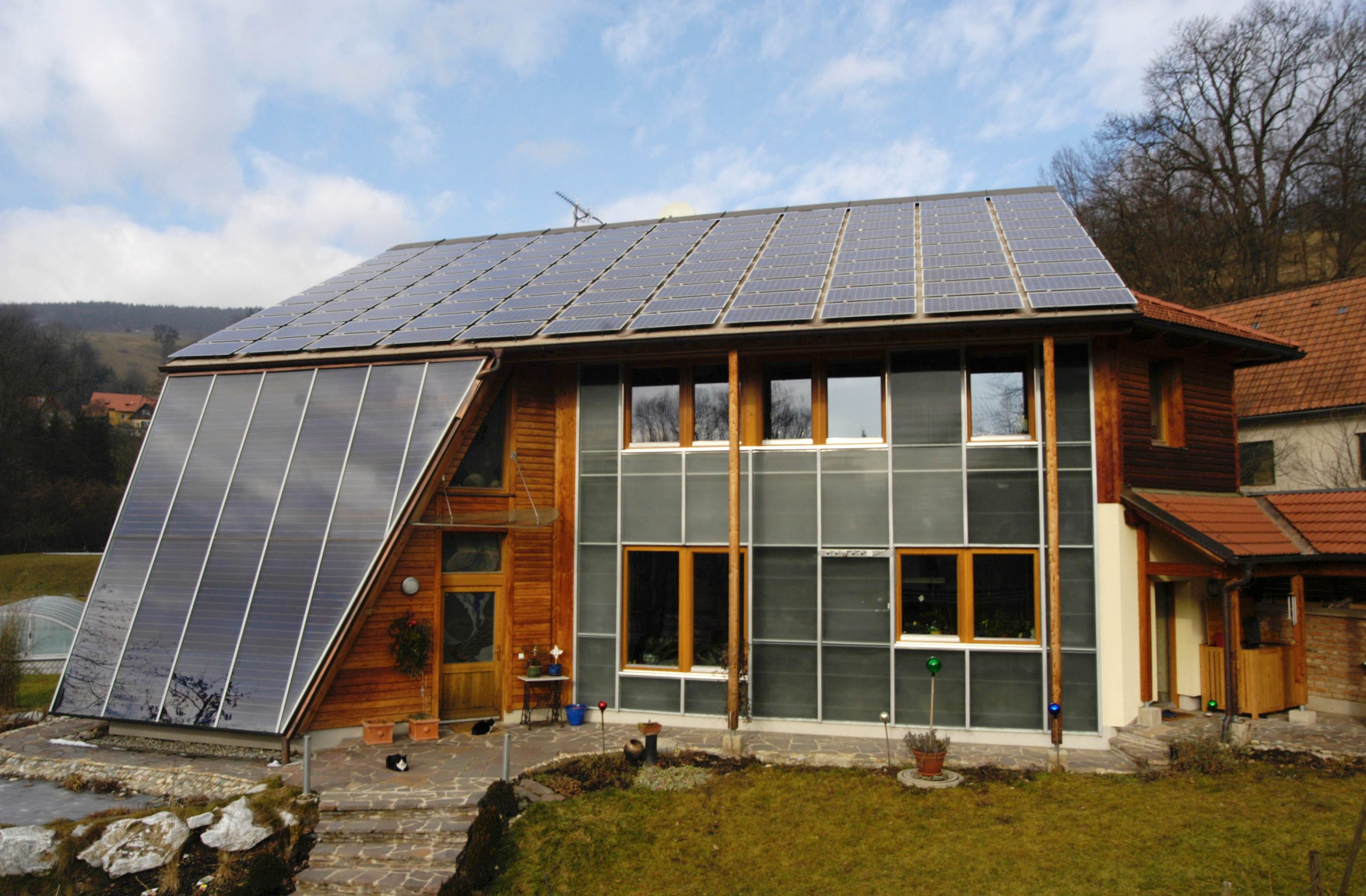 You may have come across terms like net zero, zero net energy, or Passive House and wondered: what's the difference and why are they important? Today, I'll walk you through each one and explain why they're integral to the green building discussion. I'll also provide some background on the popular LEED certification and compare it with the other standards. Let's jump in! 
Net Zero / Zero Net Energy
I'm grouping these two terms together because they're often used interchangeably. The requirement for a home or other structure to be "net zero" or "zero net energy" is simple: it must produce as much energy through renewable sources (typically a solar array) as it consumes on an annual basis. The building is typically still connected to the grid, allowing it to supplement solar production on cloudy days and offload excess electrons on sunny ones.  
Net-zero buildings aren't necessarily designed to be as energy efficient as possible. However, the greater the building's load, the harder it is to offset its energy needs entirely with solar. Therefore, integrating a few of the conservation measures described below makes net zero far more achievable.  
Passive building is all about designing for simultaneous energy efficiency and comfort. It's an architectural philosophy that targets all aspects of the home, centering around the following principles.  
Proper insulation

No air leakages

 

No thermal bridges ("Roads" within buildings where hot air escapes)

 

Triple-paned windows

Optimized orientation and shading to provide natural heating and cooling

Heat Recovery Ventilation (HRV) to allow for natural airflow without letting heat out

 
With all these measures in place, a passive building can use 90 percent less energy, allowing it to stay comfortable even without a traditional HVAC system. According to the Passive House Institute, a passive building cannot utilize more than 15 kWh per square meter per year. For an average house in the United States, that's less than 3,500 kWh a year! 
Passive buildings are not inherently net zero. However, their loads are so minimal that even a small solar addition can cover remaining demand.  
Projects can gain recognition as true passive buildings through the non-profit Phius' certification program. A project that meets Passive House standards can achieve Phius' esteemed CORE certification. Those that go a step further to eliminate onsite fossil fuel combustion and integrate renewable energy are awarded the even loftier ZERO certification.  
Leadership in Energy and Environmental Design (LEED) 
Perhaps the most well known among the green building standards, LEED is a credit-based system in which a building is scored for how well it meets a set list of criteria. The most recent version of LEED (V4.1) has a total of 110 possible credits spread across several categories.  
Unlike net zero or Passive House, LEED is not concerned solely with energy conservation. Rather, it's a holistic benchmark that considers water use, location, and ease of transportation, among other variables. In order to be LEED-certified, a building must achieve at least 40 credits. Higher levels – Silver, Gold, and Platinum – require 50, 60, and 80 credits, respectively. The visual below can help you get a sense of what LEED values most.  
LEED Credits by Category: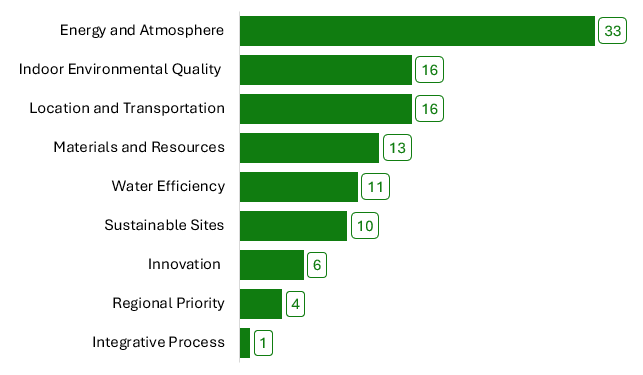 Data from LEED's rating system; visualized by Atlas Public Policy. 
If you want more information on how the scoring works, the organization's websites provide valuable information on all the credit categories and even example projects and their scores. I'd highly recommend checking them out!  
Photo: Building based on the passive house concept in autumn by Elmar Gubisch. Source: Shutterstock.
About the author: Noah Gabriel