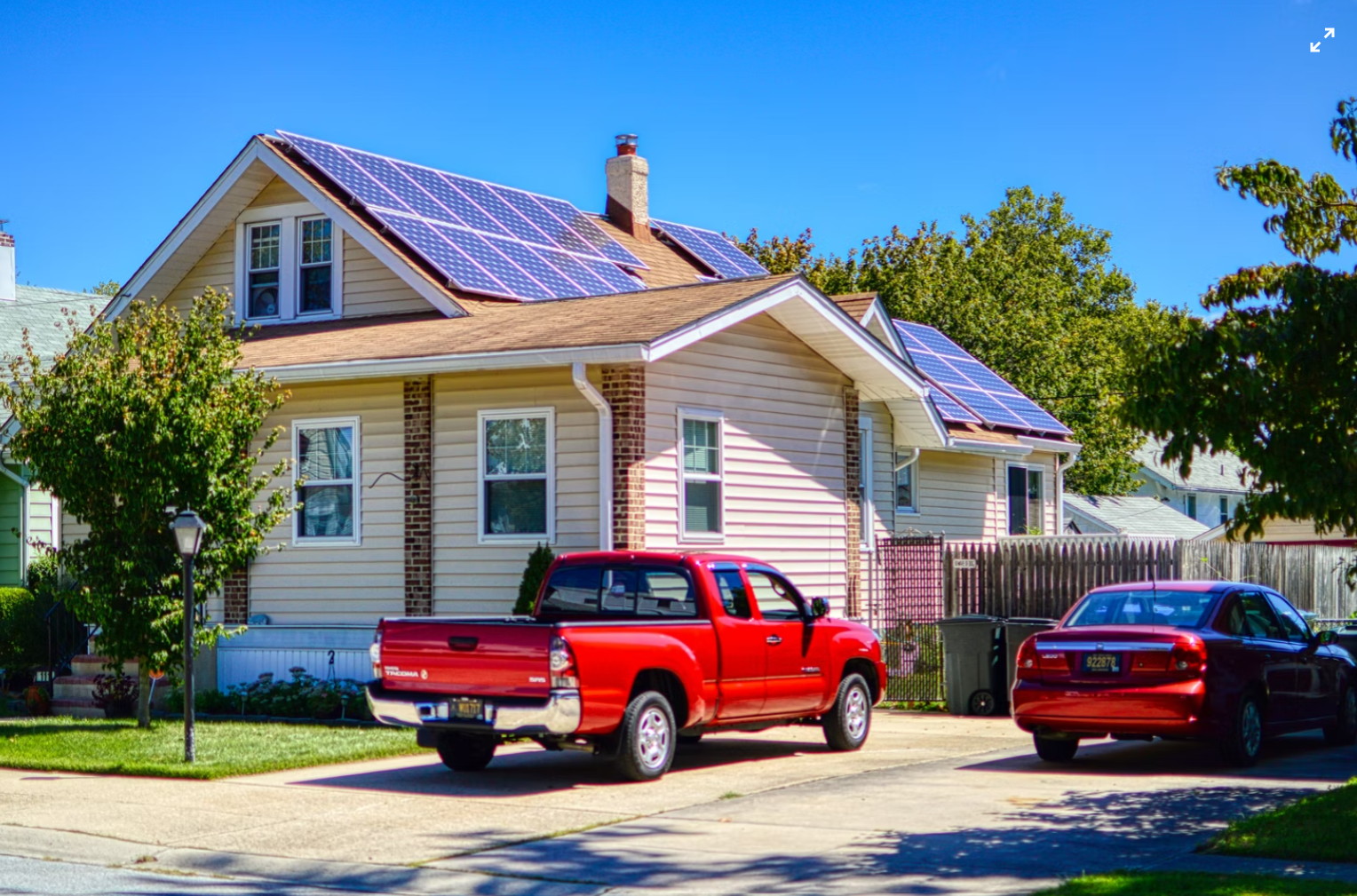 "We now know that we can do for buildings what Tesla is doing for cars; we can take the fossil fuel equipment out of a building in the same way that Tesla has removed it from the automobile…" 
This week, we're giving you a primer on another forerunner in the building decarbonization movement: BlocPower, a Brooklyn-based startup founded in 2014. In a nutshell, the company makes buildings "greener, smarter, and healthier." Their focus is on the electrification of multi-unit dwellings, churches, and community centers, primarily in low-income neighborhoods within New York and California. BlocPower uses its machine learning-based software to expediently analyze clients' buildings and develop a scope of work. The company then "greens" these buildings by replacing old fossil-powered furnaces and boilers with electric heat pumps, installing smart thermostats and LED lights, and sometimes pairing these efficiency measures with home solar to create a net-zero capable system. 
BlocPower pairs its decarbonization focus with an emphasis on equity. The startup has trained and provided construction jobs to over 800 people from local communities, including many ex-offenders who might otherwise be unemployed. 
Baird, the founder of BlocPower, had the inspiration for the mission-driven company while pursuing his MBA at Columbia University. Yet well before that, he had first-hand experience with the inconveniences of a faulty heating system. As a child, Baird's family did not have a functioning boiler in their apartment, and the property owner could not afford a replacement. As a result, his family needed to leave their oven on in the winter to stay warm, which was both extremely energy inefficient and potentially dangerous. Baird recognizes that the benefits of home electrification go beyond climate change mitigation; it also has the potential to improve peoples' lives in numerous ways from safety to lower energy bills. 
The startup is growing rapidly. BlocPower has already secured over $110 million in funding from Microsoft and Goldman Sachs, among other investors, which is critical for the project financing aspect of their business model. The injection of cash allows BlocPower to utilize Energy Service Agreements (ESAs), a financial mechanism that further sets the company apart in the industry. In this arrangement, BlocPower finances the equipment and installation, and guarantees maintenance for at least fifteen years. The property owner then repays BlocPower a pre-arranged monthly rate over many years, therefore avoiding the interest and complexity of conventional loans. Through this business model, BlocPower profits in the long term and repays its investors, while the homeowner or tenant enjoys immediate savings on their energy bills (as much as 50 percent in some cases).  
All this innovation is leading to major contracts, the biggest of which is in Ithaca, New York. Last November, the city voted to fully decarbonize its entire buildings stock by 2030 – the first municipality in the United States to make such a commitment. In total, that's 30,000 people, 6,000 homes – all electric in less than a decade in a city with a 43 percent poverty rate. It's a massive challenge, yet BlocPower – which was able to retrofit over 1,000 apartments in Brooklyn in under a year – appears up to it. 
At Atlas Buildings Hub, we'll be watching the developments in Ithaca and elsewhere with excitement and will be sure to give you another update as the electrification effort there progresses.  
About the author: Noah Gabriel